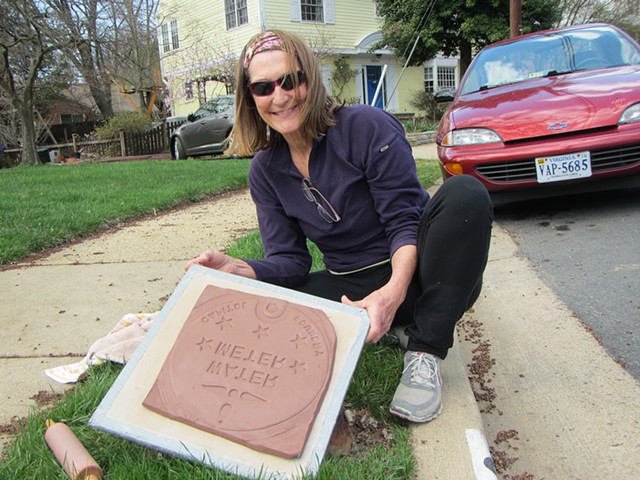 Having grown up as a military brat, I don't have a history of place, but places are my history. When I started using impressions of manhole covers in my ceramic work, I saw them as the 'where' in our lives. They reveal the wear and tear of time and people. Some are simple; others are complex. The design is deep and allows for excellent texture in a finished piece.
I've been pursuing my love of ceramics for over 25 years. My work invites conversation, familiarity and functional use. Please check out my portfolio to see the variety of my ceramic wares.
I am a studio member at LAC Studios in Arlington, Virginia. My clay body is stoneware and I fire to cone 6 in an electric kiln.
I show/sell my work at 2 galleries in The Torpedo Factory in Alexandria VA. I'm not there every month, but I can often be found (or at least my wares can be) at Scope Gallery on the first floor or the Van Landingham Gallery on the third floor.